All quotes and subsequent work is carried out by a pointing specialist
Pointing is the process of replacing deteriorated mortar in the joints of a masonry wall with new mortar. Older properties pre-1940's will have to use a NHL 3.5 lime mortar after that normally a blend or gauged mortar which has sand cement and lime in the mix. If your property has disintegrating mortar, cracks in mortar joints, loose bricks or stones, damp walls or damaged plasterwork then you need repointing.
For residential owners to add value to the home or enhance the features of a family home by restoration of the external features
If you are selling the property to give curb appeal
Commercial properties found that first impressions went a long way and brick and stone restoration helped generate more business
Property developers, in order to add value to the property and maximise return on investment
Working on commercial properties, GMT will only work to CDM regulations
Our services include: External and Internal Pointing and Repointing, Acid Washing, Block Paving/Patio Cleaning, Brick Stain Removal, Brick Replacement, Ivy Removal from Brick or Stonework, Brickwork Correction and Replacement, Repairs to brickwork and walls plus Smoke Damage Removal from Brickwork and Pointing. Please see examples of repair and replacement below.
* For more examples, please see our gallery page
GMT Pointing is the first pointing specialist in North Wales to be approved by Trading Standards.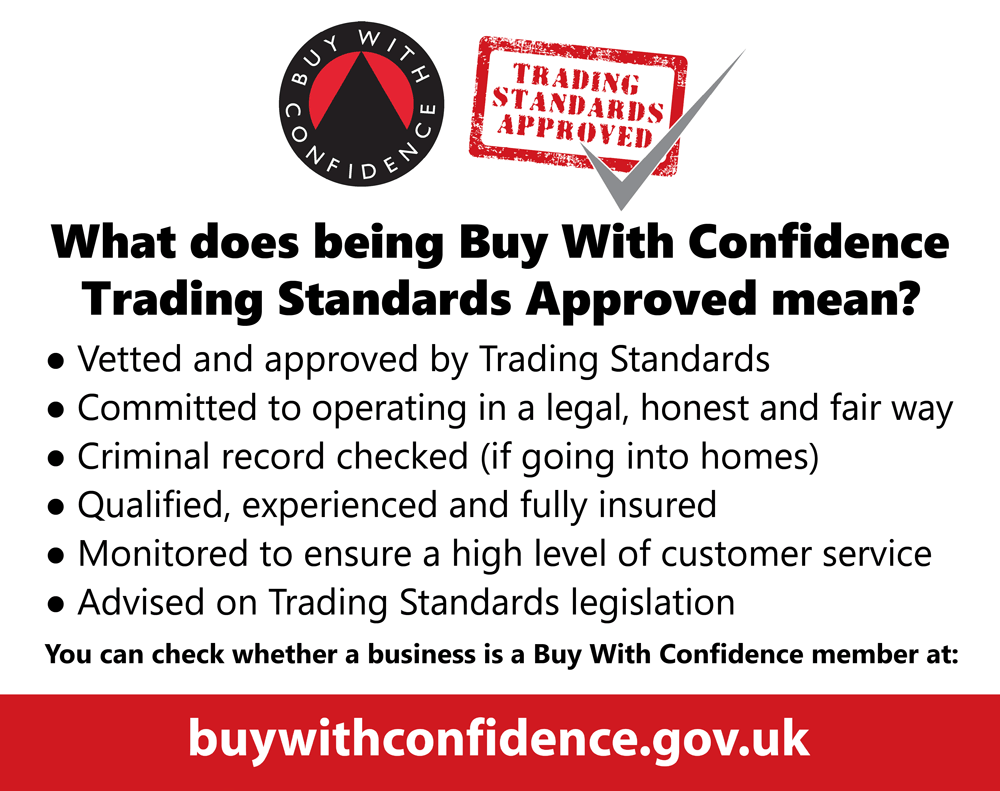 ---
The Pointing Process Explained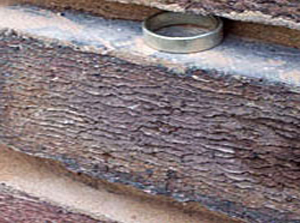 We grind to remove old mortar using diamond disk (not resin) to a depth of twice the width, often using 6.5mm thick mortar raking disks. If it has not been raked out deep enough then it will fail and need to be redone.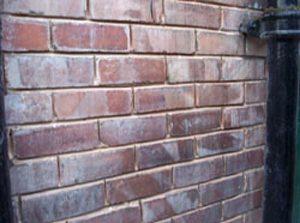 After mortar has been removed, we jet wash/hose down to remove excess dust. Repointing will be either Sand & Cement or Lime, to a colour of your choosing (samples available)
Repointing will be carried out by dampening the walls first and repointing with a measured mix from the top of the building working down.
There are 2 finishes available - Flush and Weather Struck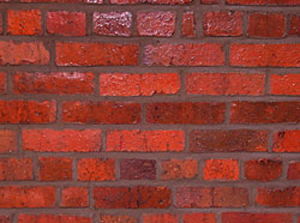 Flush Pointing
Weather Struck Finish
---
This process is used to clean up poor repointing (as image below). The finished result is much more visually appealing.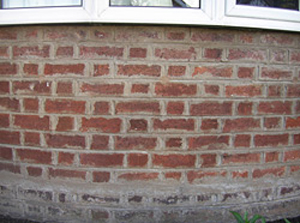 Before Acid Wash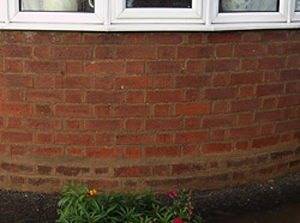 After Acid Wash
For more information regarding Acid Washing and Specialist brickwork cleaning please visit our dedicated page here - Acid Washing
---
Brickwork Damage
Incorrect strength of pointing mix is damaging to brickwork and costly to repair. The damage as seen below can happen in as short a time period as 2 years. This can be avoided by commissioning an expert pointing specialist.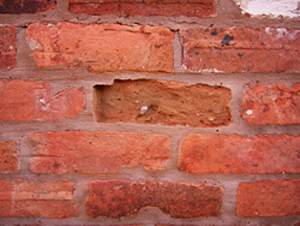 ---
Block Paving/Patio Cleaning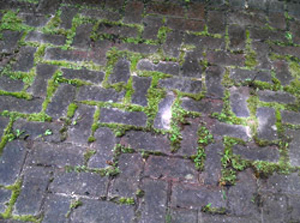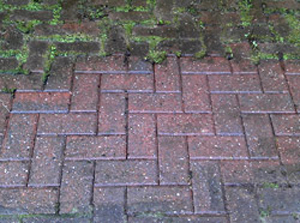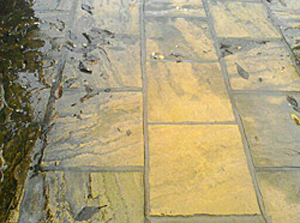 ---
Examples of Repointing Using a Master Gun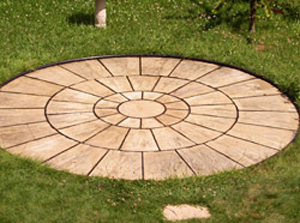 ---
Repointing Internal Walls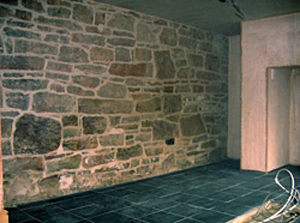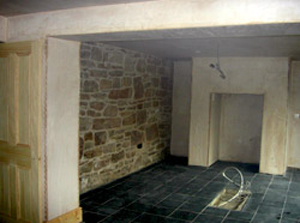 ---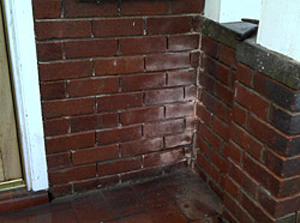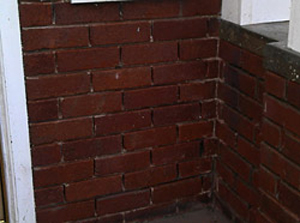 ---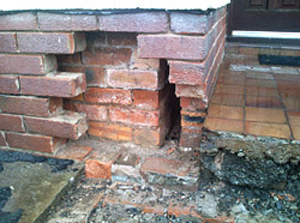 Before
After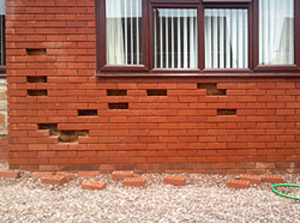 Before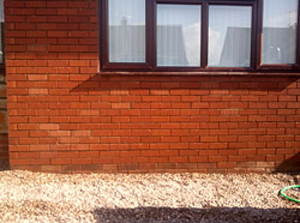 After
---
Removal Of Ivy from Brick and Stonework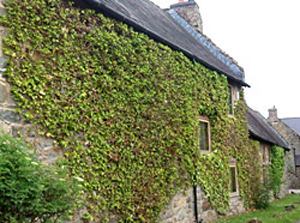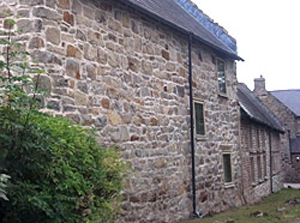 ---
Removing and Repointing Substandard Pointing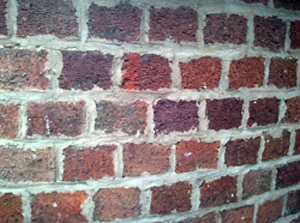 Before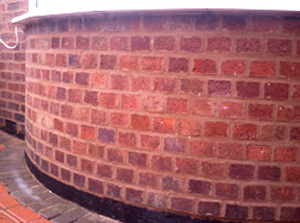 After
---
Brick Correction and Replacement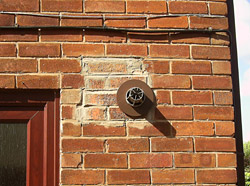 Before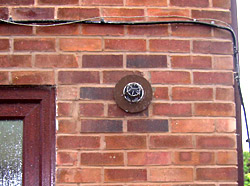 After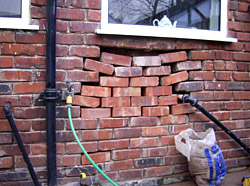 Before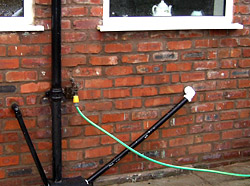 After
---